Immerse Yourself in the Vibrant Cultural Tapestry of New York City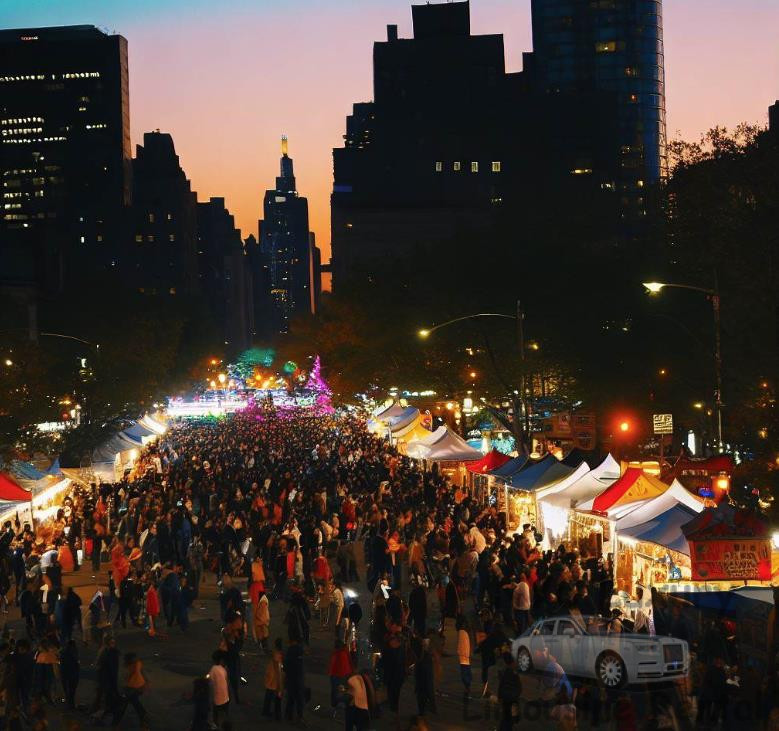 New York City is a melting pot of cultures and a hub of diverse festivals and celebrations. From electrifying music festivals to colorful cultural parades, the city offers a captivating experience for every festival-goer. If you want to make the most of these extraordinary events and indulge in the city's rich cultural tapestry, our limousine tours are the perfect way. Join us on an unforgettable journey through NYC's festivals, where you can revel in the best of entertainment, traditions, and fun while traveling in style and luxury.
Discover the Heartbeat of NYC's Festivals
Our limousine tours will take you to the heart of NYC's festivals, where you can immerse yourself in each event's vibrant energy and excitement. From the iconic West Indian American Day Carnival Parade to the world-renowned Jazz Festival, our experienced chauffeurs will guide you through the city's festival hotspots, ensuring you don't miss a single beat of the action.
Stress-Free and VIP Festival Experience
Forget about the hassles of navigating through crowded festival streets or finding parking. Our limousine tours offer stress-free and VIP transportation, allowing you to relax and enjoy the festival to the fullest. Our professional chauffeurs will drop you off right at the festival entrance, and when the day of festivities ends, you can count on our limousines to whisk you away in comfort and luxury.
Share the Joy with Family and Friends
Experience the magic of NYC's festivals with your loved ones by choosing our spacious party buses or luxury limousines. Our vehicles are designed to accommodate large groups, making them perfect for sharing joy and excitement with family and friends. Celebrate life's special moments together, creating cherished memories that will last a lifetime.
Safe and Dependable Festival Transportation
Your safety is our top priority. Our limousines undergo regular maintenance and safety checks to ensure a safe and reliable festival journey. With our experienced and professional chauffeurs at the wheel, you can rest assured that you'll be safe throughout the festival adventure.
Customizable Itineraries for Festival Fun
We understand that each festival-goer's preferences are unique, so our limousine tours offer customizable itineraries. Work closely with our team to plan a festival tour that matches your interests and desired experiences. Whether you want to attend multiple festivals in a day or focus on one festival for an immersive experience, we'll tailor the tour to make your festival dreams come true.
Book Your NYC Festival Limousine Tour Today
Don't miss out on the best of NYC's festivals. Reserve your limousine tour today and embark on a culture, music, and fun journey. Create memories that will last a lifetime as you celebrate life's most exciting moments, surrounded by the vibrant energy of NYC's festivals. Contact us now to book your festival limousine tour and get ready to experience the thrill of the best festivals in the city the VIP way!